Last month of 2014 and our Net Worth is $5,098.88! So close to being even!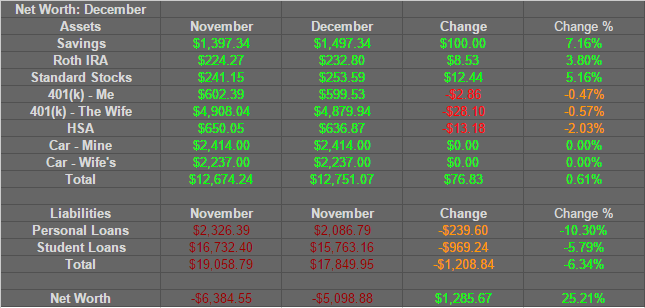 Double payments on the Personal Loans and Student Loans, plus $600 extra toward Student Loans! Total debt is dropping a lot. Just to give you an idea, we were at $39k+ in debt on January 2013!
Hopefully 2015 is just as awesome!